Fragrance Inspiration #134: Miss Dior Le Parfum by Christian Dior & Skirt Flirt #6: Michael Van Der Ham Folded Printed Silk-Organza Skirt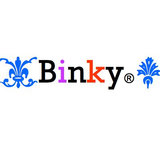 Congratulations LilyVega on winning the Erdem challenge! You are such a talented stylist and your stylebook is just so amazingly impressive, I'm happy to see BeautifulNoise has crowned you winner for this week. Keep up the great work! Apologies for combining this week's challenge with Fragrance Inspiration but as always, I'm behind and this is the only way I know to catch up. ;)

This combo happened rather accidentally, actually, I was building a look for the Michael Van Der Ham skirt and I dragged the Dior fragrance over and it totally worked so I figured, it's a combo made in Shopstyle heaven. :) I'm not one to mix prints, usually, but the top is just so gorgeous I had to use it here and somehow it all worked out, right? All's well that ends well!

Hope you like what I've come up with and thanks for another great challenges Tanya80 and LilyVega!