Italian Style #75: Red Valentino Ruffled Leather Jacket & Trendy Trends: Fall 2012 Year of The Dragon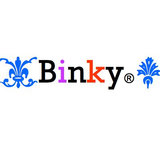 Congratulations Natural Born Styler on winning the Dolce & Gabbana and the Room To Grow challenges! Your looks were absolutely incredible, I'm not surprised to see both Adoreo and HarperLeo have crowned you winners this week, I'm sure you will win many more times because you are that amazing. Keep up the great work, babe. Apologies for this combo, but really you made it easy for me. :)

I decided to combine these two challenges together because the Red Valentino jacket is so perfect for a look inspired by the edgy "Girl With The Dragon Tattoo" trend that's sweeping the Fall 2012 runways. My look is somewhere between Lisbeth Salander and Batman, mostly because I'm still not over how cool The Dark Knight Rises was. I mean. Color me impressed. You all need to see it, whether or not you're a comic book fan.

Anyway, hope you like what I've come up with and thanks for another great challenges, Natural Born Styler!