ICILAD #80: Matthew Williamson Embellished Cotton Dress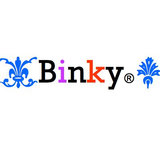 Congratulations Clacool on winning the Missoni challenge! I'm so happy to see Pnklmnade has chosen you as winner, keep up the great work and may you win more often here. You're so talented and you have a great stylebook.

This week's choice of dress is a great one, what a beautiful Matthew Williamson dress. I love embellished dresses because you don't really have to accessorize too much, I love a dress that comes with jewelries for free. :D Also, it's so elegant and expensive, I can imagine a socialite billionaire wearing this look to a fabulous fundraising event.

Hope you like what I've come up with and thanks for another great challenge, Clacool!