The Little Black Dress #89: Victoria Beckham Belted Crepe Shirt Dress & Word Inspired #42: Traveler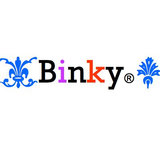 Thanks for taking the initiative to post a new challenge while the last winner is away, NekoJapkat, I love this group and would hate to see it go idle. And thank you so much Ooilst for picking me as winner of the Blissful challenge. I'm just ecstatic that you liked my look, this is so much fun. :) Apologies for combining these two challenges together, but as there are a gazillion challenges to catch up on at the moment, I still must do this.

This week on Word Inspired, I've chosen the word "Traveler" to inspire us, mostly because I've been spending the last few days binge-watching Doctor Who and the word "traveler" kept popping up in my head as a result. :) And as it happens, the Victoria Beckham dress is perfect for a classy traveler on her way to a great big adventure... it's even classic enough to wear time-traveling through the universe in a TARDIS. Yep, TV has officially fried my brain. :D

Hope you like what I've come up with and thanks NekoJapkat for another great challenge! Enjoy this week's Word Inspired everyone!