Nature Inspiration #40: The Wave Paria Canyon Vermilion Cliffs & We All Need Fashion #71: Clutches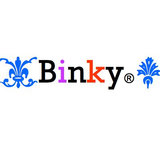 Congratulations Pnklmnade on winning the Spiders challenge and Natural Born Styler on winning the Black & White challenge! You girls are both on a winning streak lately and no one deserves it more. I'm so happy for you both and I hope to see more of this winning streak in the future. ;) Apologies for yet another combo, but I won't be here tomorrow so I'm just making sure I'm not too far behind when I return Monday.

I decided to combine these two challenges together because as it happens I have the perfect clutch for this week's Nature Inspiration, it kind of almost looks like The Wave, doesn't it? As always I took it as a sign that I simply must combine again. You all know me too well by now. Great challenges for this week, ladies, I'm having so much fun with this.

Hope you like what I've come up with and thanks for another great challenges Pnklmnade and Natural Born Styler!