Modern Makeover #110: Beatrix Potter & Skirt Flirt #7: Mary Katranzou Dorcester Printed Twill Skirt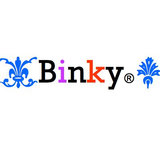 Congratulations Pnklmnade on winning the Wonder Woman challenge and Tanya80 on winning the Michael Van Der Ham challenge! You both created such magnificent looks for the previous challenges, you two totally ruled the school. ;) Apologies for combining, AGAIN, but you know how it is with me. I can't stop!

I decided to combine these two challenges together because that Mary Katranzou skirt is so amazing, I think a modern day Beatrix Potter would love it and totally wear it - she would be the kind of woman who can appreciate Mary Katranzou's designs, I think, being an artist herself. In this combo look I try to mix the classic with the modern, and luckily I have the perfect jacket for it. I just adore that jacket!

Hope you like what I've come up with and thanks Pnklmnade and Tanya80 for another great challenges!