Handbag Mania #75: Chloe Lucy Houndstooth Tweed Clutch & Interpretation #17: Light Bulb or Light Source & Lace Lovers #55: Valentino Lace Flat Espadrilles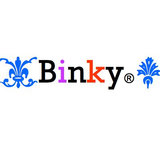 Congratulations Malu82 on winning the Proenza Schouler challenge, Lillyblosom on winning the Newspaper challenge and Sherita on winning the Stella McCartney challenge! You three are just absolutely fantastic when it comes to styling, I'm happy to see that you have won. Apologies for this triple combo, but as I'm still behind I still gotta do this. You know the drill. :)

I decided to combine these three challenges together because, well the lace espadrilles and the houndstooth bag both kinda match my look inspired by Light Bulb. I got inspired by the way a light bulb looks right after you turn off the light - the blend between white, black and grey - I always find it interesting. And so here's my look inspired by it, using the Chloe bag and Valentino shoes.

Hope you like what I've come up with and thanks Malu82, Lillyblosom and Sherita for another great challenges!