I Heart It Too #49: And You Are? & Leather Lover #41: Emilio Pucci Python-Effect Leather Jacket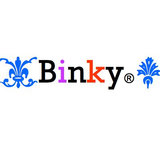 Congratulations Tis4tweety on winning the Jitrois challenge! your looks are always so fabulous, I'm happy to see that Graciously Glamorous has chosen you winner. Apologies for this combo, but I am trying to make sure I'm not behind again. :)

I decided to combine these two challenges together because let's face it - those girls are so beautiful and perfect-looking that you kinda need a fabulous outfit to go with such a photo and that Pucci jacket is just perfect. Tough, cool and absolutely fabulous. Love this week's choices!

Hope you like what I've come up with and thanks Tis4tweety for another great challenges!