Cover Girl #33: i-D Pre-Fall 2012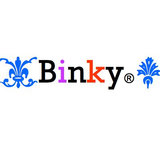 Congratulations Magda_ooo on winning the Jalouse challenge! Your look was absolutely incredible, it was sweet, romantic, chic and perfect for the cover, I'm just in awe of your talent. You were the clear winner of the challenge and I'm honored to get to be the one crowning your win this week. :)

This week's cover choice is pretty inspired, I love i-D magazine and this cover is just so beautiful, colorful and fun to look at. I love that the models are not too polished and the whole thing looks so fun and carefree, and this challenge gives me a chance to do a little closet cleanout of the many print items I've somehow accumulated over the past few weeks (or even months, I'm not sure. I never have time to properly clean out my closet, both in here and in real life haha). I don't even know how I managed to have that jacket and never used it. It's just too cool to be sitting in my virtual closet for so long.

Hope you like what I've come up with and thanks for another great challenge, Magda_ooo!