Pop Culture Challenge #204: Doctor Who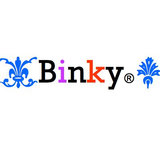 Hello everyone! Welcome to another week of Pop Culture Challenge. For this TV week I've chosen the long-running and much-beloved British sci-fi series Doctor Who, a British science fiction television program produced by the BBC. The show depicts the adventures of a Time Lord—a time traveling alien who explores the universe in his TARDIS (Time And Relative Dimension In Space), a sentient, telepathic time-and-space-travel machine that flies through the time vortex. Along with a succession of companions, the Doctor faces a variety of foes while working to save civilisations, help ordinary people, and right wrongs.

The show has received recognition from critics and the public as one of the finest British television shows, including the 2006 British Academy Television Award for Best Drama Series and five consecutive (2005–10) wins at the National Television Awards. It is also listed in the Guinness World Records as the longest-running science fiction television show in the world and as the "most successful" science fiction series of all time.The show is a significant part of British popular culture; and elsewhere it has become a cult television favorite.

So this week, let's travel through time and space with The Doctor. Have fun everyone!