The Men #88: Ryan Lochte & Who Sleeps Here #4: Unique Unusual Auto Car House Plan Design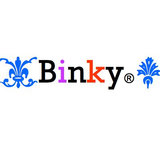 Thanks Pnklmnade for passing the baton off to me, it is pretty official how boy-crazy we are, isn't it? LOL. And thanks for the invite to join in on the new Who Sleeps Here challenge, NekoJapkat. Apologies for having the combine again, I'm just trying not to be too far behind, there are just so many challenges in this site. :)

I decided to combine these two challenges together because I think any boy would want to live in a house shaped like a car, men and their toys right? ;) And since Ryan Lochte is the athlete everyone talks about, I bet a young, single and gold medal-winning guy like him would want to live in a cool, one-of-a-kind house. Not that he needs one to impress the ladies, but you know, who wouldn't want to date a hot guy with a cool house? :) And since athlete usually either dates other athletes or supermodels, I decided to create a supermodel-esque look to go with the combo challenge.

Hope you like what I've come up with and thanks NekoJapkat for another great challenge. Enjoy this week's The Men, everyone!