Interior Inspiration Object #5 & My Style Icon #30: Anna Piaggi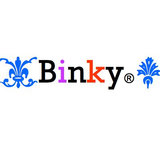 Congratulations HarperLeo on winning the Rihanna challenge! Your look was so amazing, I'm happy to see Tis4tweety has chosen you winner. You truly deserve it babe! Apologies for combining this week's challenge with Interior Inspiration but you know how it is with me. :) I can never resist these things.

I decided to combine these two challenges together because I usually use mirrors in my layouts anyway, so I might as well use one of the mirrors from this week's Interior Inspiration challenge for my Anna Piaggi-inspired look. She was such a bold, out-of-the-box fashionista and the world of fashion lost one great icon when she passed. She will be sorely missed. And I hope I can be as cool and quirky as her in my old age. My look is actually quite conservative for Anna, but I'm never as brave as her. :) This is the best I can do.

Hope you like what I've come up with and thanks for another great challenges NekoJapkat and HarperLeo!