Garde-Robe: YSL Dream Closet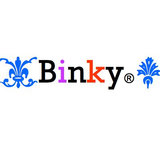 Congratulations Lamazone on winning the Underwear as Outerwear challenge! You're such a talented stylist and I'm happy to see Magda_ooo has chosen you as winner. Keep up the great work and hope to see more wins from you.

This week's challenge is definitely a dream challenge, who doesn't want a closet full of Yves Saint Laurent? :) Ah if only! Weirdly enough I don't have too many YSL items in my virtual fantasy closet aka my SS favorites. But I do have a few - and I ended up with this all-YSL look that I wish I could wear in real life too. Seriously I need to be rich like STAT. :)

Hope you like what I've come up with and thanks for another great challenge, Lamazone!