Word Inspired #43: Soft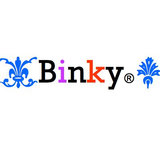 Congratulations BBJJ on winning the Traveler challenge! Your Brazil-inspired look was absolutely amazing, I was just so in awe of your talent and I knew I had to pick you as winner. Happy I get to crown you winner this week, and I hope to see more wins for you. Your stylebook is just so impressive, darling.

This week's challenge is so great. I love soft, neutral colors, especially in this scorching heat. The only downside is that if I spill coffee on it... but I should try not to be so clumsy all the time. :) For this challenge I decided to do a little closet clean out and use all these neutral items that have been clogging my SS closet for quite some time. Again. I really need to trim my closet. Soon. I promise.

Hope you like what I've come up with and thanks for another great challenge, BBJJ!