Make It Work #170: Fendi Tiered Fox Fur and Leather Jacket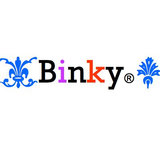 Congratulations BeautifulNoise on winning the Nicholas Kirkwood challenge! Your look was absolutely fantastic, I'm happy to see Tanya80 has chosen you as winner. You truly deserve it, my beautiful Italian twin. :)

This week's challenge is super interesting and fun, I always love your brain. ;) In real life I don't wear fur, not only because it's legitimately insane to wear fur in the tropics but also I would hate to kill furry animals for fashion. I have a soft spot for them, plus I have this irrational fear of wearing fur outdoors because I keep imagining that I'd get attack by animals who's out to avenge their siblings' death. My mind is a bit cuckoo, I know. :D Anyway, So making this fur jacket work for a walk in a national park is pretty hard to do, but luckily I have quite a few Fendi items I haven't used yet and they totally made the jacket work. So yeay for a much-needed closet cleanout!

Hope you like what I've come up with and thanks BeautifulNoise for another great challenge!