Ear Candy #1: Motoncollet Icon Earrings & Hott Tops #1: Naf Naf Top Noir & The IT Item #171: Isabel Marant Bird Metallic Leather Sneakers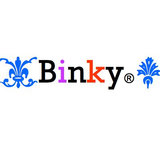 Congratulations NekoJapkat on your two cool new groups! I hope I can keep up with the challenges, but seeing there are already so many out there, I hope you don't mind if I occasionally drop the ball. :) And also congratulations Sherita on winning the Emma Cook challenge! Your look was amazing and I'm happy to see Tanya80 has chosen you winner. Apologies for this triple combo, but like I said, so many challenges to catch up on so this is still a necessary. :)

I decided to combine all three challenges together because the top, the earrings and the sneakers are all perfect together, so you know how my mind works. :) I ended up with a grungy, cool look that I'm a little too old to pull off but love nonetheless. And how awesome are those gloves? Stole it from Step It Up A Notch, so thanks Step!

Hope you like what I've come up with and thanks NekoJapkat and Sherita for another great challenges!