Heel Madness #69: Versus Suede Pumps & Lace Lovers #56: Marchesa Notte Structured Lace Cocktail Dress & Modern Makeover #111: Empress Josephine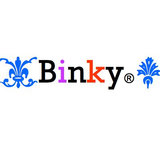 Congratulations NSBW on winning the Nicholas Kirkwood challenge, Graciously Glamorous on winning the Valentino challenge and Ooilst on winning the Beatrix Potter challenge! All three of you are so fabulously talented and I'm happy to see that you've won. You all deserve the wins, keep up the great work. Apologies for this last triple combo of the day, but there's just no way I'll be able to participate in every challenge without this. :)

I decided to combine all three challenges together because I think a modern day Empress Josephine would wear something amazing like that Marchesa dress, and the Versus heels just go so perfectly with it, so you know I can't resist but to do one last combo. I'm also stoked that I got to use that fabulous coat for this combo, I really have to start using more coats, I have so many just sitting there in my SS closet. I blame the weather, it's been way too hot lately I can't even use coats in my virtual looks.

Hope you like what I've come up with and thanks NSBW, Graciously Glamorous and Ooilst for another great challenges!