First and Last #88: First Boot/Last Earrings & Kick It With A Boot #1: Stella McCartney Canvas Ankle Bootie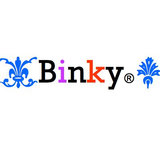 Congratulations on another one of your new group, NekoJapkat, someone's been productive in this site lately. ;) I love it! I love participating in challenges, but there are also a ton of challenges lately so I hope you don't mind if I have to combine every week, I'll try to participate though. :)

I decided to combine these two challenges together because my first boot happens to be the pair from the inaugural Kick It With A Boot challenge, so it was a combo made in SS heaven, really. And to further prove my point, my last earrings totally match the boots too, something that doesn't always happen. And this gives me a chance to do a little closet cleanout as well, using that dress I've been dying to use for a while but never go the chance to. I love when this happens. My closet is about to burst!

Hope you like what I've come up with and thanks Thissideofgaudy and NekoJapkat for another great challenges!