Leather Lover #42: Herve Leger Pleated Leather Skirt & Palettespiration #103: Pink Attack!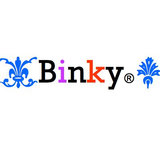 Congratulations Tanya80 on winning the Emilio Pucci challenge and Dolores Haze on winning the TARDIS challenge! You both created phenomenal looks, your wins are both so well deserved. Keep up the great work, ladies. :) Apologies for continuing to combine these challenges together, but you know me, I can't survive without these combos.

I decided to combine these two challenges together because that Herve Leger skirt just happens to match this week's palette, Pink Attack!, and thanks to the skirt, this somewhat subdued and demure look just got a whole lot edgier, which I love. Great choices for this week's challenges, ladies, I just love this skirt and the palette too.

Hope you like what I've come up with and thanks Tanya80 and Dolores Haze for another great challenges!