Handbag Mania #76: Gherardini - La Petriosa Limited Edition Top Handle & Sunglasses #45: Maison Martin Margiela Incognito Ensemble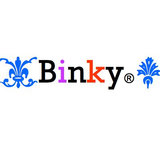 Congratulations BeautifulNoise on winning the Chloe challenge and Erindream on winning the Wildfox challenge! You both are two of my most favorite stylists in this site and I'm always happy to see you win. I'm such a big fan, you both can win every week and I'd have no problem with that. ;) Apologies for combining these challenges together, but you understand right?

I decided to combine these two together because I just thought the bag and the sunglasses are so cool, they need to be in the same look. And plus, they both look great with these Emma Cook leggings that I stole a week ago from... someone (can't remember) and have been dying to use ever since. This also gives me a chance to do a little cleanout, some things are really meant to be I guess.

Hope you like what I've come up with and thanks BeautifulNoise and Erindream for another great challenges!