Male Factor #7: Ultimo Nomade Intarsia V-Neck Jumper & The Men #99: Eric Dane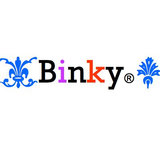 Congratulations L-Victoria on winning the Ryan Lochte challenge! Your look was so beautiful and perfect for a date with a gorgeous athlete like him, and I'm happy to be the one crowning you your first win. :) You need to win more often, and I hope it'll be the start of your winning streak here in SS. Apologies for combining this week's challenge with Male Factor, but since I won't be here tomorrow, I have to make sure I'm not too far behind when I return on Monday.

I decided to combine these two challenges together because, let's face it - you need a real manly man to pull off that sweater, and no one is more manly-er than the sexy Seattle Grace doc Eric Dane. And for the first time in The Men, I actually dress the man for the challenge, which is appropriate because he's a husband and a dad and I feel a little weird lusting after somebody's father. :D Better just dress him for a sweet coffee date with his wife!

Hope you like what I've come up with and thanks for another great challenges Pnklmnade and L-Victoria!