Artspiration #91: Scott Scheidly's 'Dictators In Pink' & Ear Candy #2: Diamond Ammonite Earrings by Lotus Arts de Vivre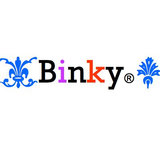 Congratulations Dolores Haze on winning the Lucy Evans challenge! You're very talented and every look you created has been so inspired, I'm happy to see Tis4tweety has chosen you as winner. And thank you NekoJapkat for choosing my look as winner of the inaugural Ear Candy challenge! I'm honored for the privilege to set this week's challenge. I hope you don't mind that this is another combo, but as always, I come back on Monday to find I'm behind on so many challenges so I must start to catch up. :)

I decided to combine these two challenges together because those Lotus Arts de Vivre challenge match my look inspired by this week's artwork from Artspiration, "Dictators In Pink", so perfectly. I loved this week's choice of artist, by the way, this whole "Dictators In Pink" series is so hilarious, my favorite is this one of Kim Jong Il... I couldn't stop laughing. The best!

Anyway, hope you like what I've come up with and thanks Dolores Haze for another great challenge. Enjoy this week's Ear Candy everyone!