Hats Off #2: Burberry London Check Flat Cap & Hott Tops #2: Fornarina Winda T-shirt & Off Topic #38: Romantic Evening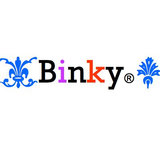 Congratulations Chaosia on winning the Eugenia Kim challenge, Shoppergurl on winning the Naf Naf challenge and Anncaye on winning the Red Carpet challenge! You all did such a great job on the last challenges, I'm happy to see NekoJapkat and Preppy have chosen you as winners. Apologies for triple combining again but desperate times and all... :)

I decided to combine all three challenges together because now that I'm older, an evening can't be called "romantic" unless I feel absolutely comfortable and relaxed. Gone are the days I'm willing to spanx it up and wear fake eyelashes to a date - romance has to be comfortable, and this week's tee and hat are just perfect for my kind of romantic night, I think. I'd totally wear this for my dream date which includes the couch, binge-watching Doctor Who and a bottle of wine. Oh and snacks. Lots of snacks. I love to eat.

Anyway, hope you like what I've come up with and thanks for another great challenges Chaosia, Shoppergurl and Anncaye!