Color of Fashion #149: Cherry Lust & Make It Work #171: Scala Women's Polka Dot Fascinator & My Style Icon #31: Charlize Theron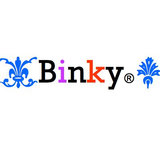 Congratulations Malu82 on winning the Fendi challenge and Tanya80 on winning the Anna Piaggi challenge! You both are immensely talented and I'm happy to see BeautifulNoise and HarperLeo have chosen you winners. Apologies for yet another triple combo but you know me, as if I can stop doing this. :)

I decided to combine these challenges together because well, Charlize Theron would totally be able to make that fascinator work and she would look amazing in this week's color Cherry Lust. Plus I have this dress in my favorites that only someone as incredibly gorgeous and sexy like Charlize Theron can pull off. I stole it from Bianca Ariel and I really wanted to use it in a look, so these three challenges were just meant to be combined.

Hope you liked what I've come up with and thanks HarperLeo, Malu82 and Tanya80 for another great challenges!