Color Combo #41: Plum Violet & Movie Moment #84: The Dark Knight Rises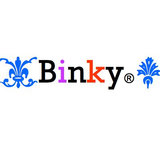 Congratulations Elrina Zuza on winning the Turquoise, Lime and Silver challenge! I haven't had the pleasure of visiting your stylebook yet but considering that Tanya80 has chosen you winner, I'm sure it's absolutely phenomenal. I can't wait to visit it. :) And thank you Dolores Haze for picking me as winner of the Virgin Suicides challenge, I'm ecstatic that you liked my look. Apologies for this last combo of the night but since I'm behind I still gotta do this.

I decided to combine these two challenges together because well, I found that amazing poster for this week's movie, The Dark Knight Rises, in this week's color combo of plum violet, so you know I couldn't help myself. :) And I ended up with this look inspired by the kick-ass cat burglar Selina Kyle. I just love Anne Hathaway in this movie, but really, everyone was so amazing. Christopher Nolan really is a genius. I have to see it again.

Hope you like what I've come up with and thanks Elrina Zuza for another great challenge. Enjoy this week's Movie Moment everyone!