CS #23: Boots & Print Ad #95: Christian Louboutin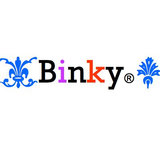 Congratulations Natural Born Styler on winning the Flowery Item challenge and NekoJapkat on winning the Gucci challenge! Apologies for combining, again, but I'm still behind, what else is there to do? :)

I decided to combine these two challenges together because I happen to have those fabulous Christian Louboutin booties that I've been itching to use, you know, killing two birds and all. I always love a chance to clean out my closet, after all.

Hope you like what I've come up with and thanks Natural Born Styler and NekoJapkat for another great challenge!