Modern Makeover #112: The Starbucks Siren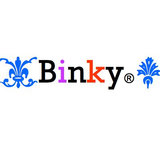 Congratulations Miss Bea Heyvin on winning the Empress Josephine challenge! Your look was so amazing, I had a feeling you were going to win and I was right. ;) Happy for you, and I think you're basically the reigning queen of this group. Keep up the great work.

This week's challenge is so interesting. Hard, but definitely interesting. First of all, I never knew that the lady on the Starbucks logo is called "The Starbucks Siren", I always thought it was Medusa.... now that I actually pay attention to it I realized, duh, it's so not Medusa! :D Second, interpreting the logo into fashion is tricky enough, not to mention giving it a modern makeover, so I just decided to at least stick to the greens... and go from there. Luckily I have this dress that's been buried in my SS closet forever that goes great with this challenge. So yeay for that dress!

Hope you like what I've come up with and thanks for another great challenge, Miss Bea Heyvin!