Je t'aime #46: Azzaro Blue Clutch & Skirt Flirt #9: JW Anderson Caged Skirt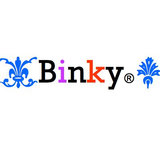 Congratulations Closet Lover on winning the Christian Louboutin challenge! Your stylebook is such an incredible display of your amazing talent, and I'm not surprised to see Tanya80 has chosen you as winner. You deserve it babe! And thank you so much Preppy for picking my look as winner of the Mary Katrantzou challenge, I'm so over the moon for this win, the first time in the group, how exciting. :) Apologies for yet another combo but you know how it is... too many challenges, too little time...

I decided to combine these two challenges together because, well it's a no-brainer, really, the clutch and the skirt are a match made in heaven, or rather, my SS closet. :) Both are items I've wanted to use for so long but never got to, so this combo challenge gave me an opportunity to do another closet cleanout. You know how much I love one of those!

Hope you like what I've come up with and thanks Closet Lover for another great challenge. Enjoy this week's Skirt Flirt everyone!