ICILAD #92: Notte by Marchesa Bow-Front Silk-Crepe Dress & The IT Item #172: Charlotte Olympia Baboushka Embroidered Leather Clutch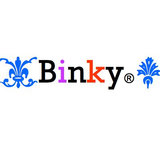 Congratulations Ooilst on winning the Lanvin challenge and BeautifulNoise on winning the Isabel Marant challenge! You both are on a winning streak this week, it seems, and I'm happy for you! You're all so talented and definitely deserve the wins. Apologies for yet another combo, but there is no way I can survive this site without them. ;)

I decided to combine these two challenges together because I think that Charlotte Olympia clutch is so cool and unique and it'll definitely liven up any outfit, especially one already as beautiful as this Notte by Marchesa dress. I'm thinking someone like SJP can totally pull this look off to go to a fabulous cocktail party in NYC or something. I wish both items were in my real life closet... sigh. Why can't I be rich?

Hope you like what I've come up with and thanks for another great challenges Ooilst and BeautifulNoise!