The Women #109: Elle Fanning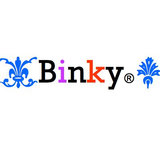 Congratulations Agent2278 on winning the Scarlett Johansson challenge! Your look was just so perfect for the beautiful actress, it's sexy, fabulous and fantastically edgy too. I'm sure Scar-Jo herself would totally kill to wear it if she ever saw it. :) Keep up the good work!

This week's choice of "women" is still a little too young to be considered a "woman" but I love her so much. I have to applaud the parents of these Fanning sisters, they're probably the only two child stars in Hollywood that grow up gracefully and mature into beautiful, scandal-free young women. Dina Lohan, I think you need to take lessons from the Fannings. Just saying. :) Anyway, Elle Fanning is such a great actress already and she's not even old enough to vote. I just saw Francis Ford Coppola's Twixt the other day and I am sure one day she will win an Oscar, she's so good. For my look I decided to give her something sweet, cute and age-appropriate. Plus I've had that dress in my favorites for way too long, it needs to come out and play.

Hope you like what I've come up with and thanks for another great challenge, Agent2278!