Cartoon Your Fashion #50: Rainbow Brite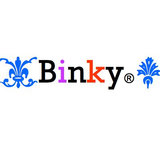 Congratulations Lanzascoloradas on winning the Cinderella challenge! Your look was absolutely amazing and I'm happy to see Magda_ooo has chosen you as winner. You're really on a winning streak this week, keep up the great work, darling. You definitely deserve it.

This week's cartoon is not something I'm familiar with outside of the "lunch box" territory, as in I've never actually seen the cartoon. But I've seen Rainbow Brite whenever I walk past the lunch box aisle in the supermarket or when I'm getting something from a stationery shop, so that's something, right? :) And luckily I have this dress that I think is quite perfect for this challenge. It's a wearable and not too costume-y version of Rainbow Brite but I made sure that it's "bright" enough... because, well, the name's Rainbow Brite after all.

Hope you like what I've come up with and thanks for another great challenge, Lanzascoloradas!