Who Sleeps Here #4: St. Charles Ave Condo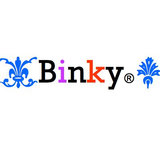 Great pick for this week's challenge, NekoJapkat, I have always wanted to visit New Orleans, and yes that city has such interesting architecture. I hope the hurricane will be kind and not wreak havoc in that historical, beautiful city this time around.

Since New Orleans is the city of jazz, I imagine that the person living in this condo is a young, cool, jazz musician so my look is something she can wear as she performs on stage. I just really want to use those pants! :)

Hope you like what I've come up with and thanks NekoJapkat for another great challenge!