CASAH #149: Chloe Multi-Strap Leather Flats & Songspiration #143: Florence and The Machine - Hurricane Drunk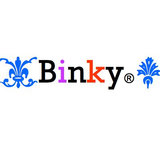 Congratulations Anncaye on winning the Alexander McQueen challenge and BeautifulNoise on winning the Fun. challenge! You both created such amazing looks for the challenges, I'm happy for your wins. Apologies for combining again, but since I won't be here tomorrow I just want to make sure I'm not too far behind when I return on Monday. ;)

I decided to combine these two challenges together because... okay, I love Hurricane Drunk, it's such a sad post-break up song and last night I saw this charming indie movie Lola Versus starring Greta Gerwig and the combination of this week's song Hurricane Drunk and the movie inspired me to create this post-break up look, and those Chloe flats are just perfect here... so yeah that's the logic behind this combo. Hope it makes sense. It sure did in my head.

Hope you like what I've come up with and thanks for another great challenges Anncaye and BeautifulNoise!