Multiple Personalities #11: Givenchy's Muse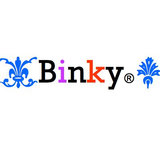 Congratulations Lamazone on winning the Fashion Designer challenge! Your stylebook is so impressive, you are very talented and I'm happy to see Natural Born Styler has chosen you winner. Keep up the great work, I hope to see you win more often here. :)

This week's challenge is so interesting. Who doesn't want to be a fashion designer's muse? Since you chose Givenchy, I can't help but think of Hubert de Givenchy's most iconic muse, the late great Audrey Hepburn. If I were a Givenchy's Muse I think I'd channel her, but you know in an edgy, modern way... I really like her character in How To Steal A Million so that's what I'm channeling here, if I were Givenchy's Muse.

Hope you like what I've come up with and thanks for another great challenge, Lamazone!