Color of Fashion #150: Pumice & Ear Candy #3: Sevan Bicacki Diamond & Garnet Bird Earrings & Interpretation #19: Perfume Bottle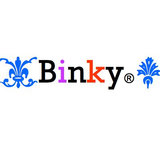 Congratulations UnderWonder on winning the Lotus Arts de Vivre challenge, your look was just so amazing - it was my favorite and you truly deserved the win. And also congratulations HarperLeo on winning the Skyscraper challenge, I loved your look and I'm so happy to see Lanzascoloradas has chosen you winner. Apologies for this triple combo but since I'm still behind I still have to do this. :)

I decided to combine all three challenges together because, the perfume bottle I use as inspiration - this Hermes fragrance I happen to have in my favorites - kind of matches this week's Color of Fashion and the earrings from this week's Ear Candy so of course I just had to combine again! Perfume bottle's not the easiest to interpret, so I decided to go as creative as possible, taking into account that there are so many amazing shapes of perfume bottles today. This is kinda a combination of just a few of my favorite perfume bottles.

Hope you like what I've come up with and thanks UnderWonder and HarperLeo for another great challenges!