Print Ad #96: Givenchy F/W 2012-2013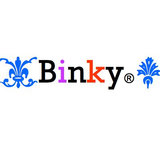 Congratulations Ooilst on winning the Christian Louboutin challenge! Your look was absolutely amazing and I'm happy to see NekoJapkat has chosen you winner. You're also on a roll this week, that's awesome, keep up the great work darling!

This week's chosen ad campaign is such a great one, I love each and every one, it's strong, tough and so fabulously cool. Carine Roitfeld really knows her stuff, doesn't she? ;) For my look I decided to go with something strong and edgy just like the ad. How awesome are those boots? I'm totally crazy for them. Damn tropical weather, I really miss wearing boots!

Hope you like what I've come up with and thanks for another great challenge, Ooilst!