The Front Row #113: Antonio Berardi Pre-Fall 2012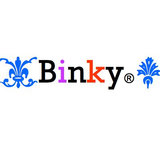 Congratulations Natural Born Styler on winning the Gareth Pugh challenge! Your look took my breath away when I saw it, and to choose you as winner was one of the easiest decision I had to make in my life, your talent is just so superior, I bow down to you, darling. :) I'm happy I get the chance to award you a win this week.

This week's choice of Front Row is absolutely amazing. I'm loving Antonio Berardi more and more lately. And this collection is just so gorgeous - I just love every single piece, it was hard to choose which look I want to use as my inspiration, but at the end since I'm falling in love with this gorgeous dress, I decided to use the look that features this dress as inspiration. Oh I so wish I have that dress in my real life closet too, it's just to die for!

Hope you like what I've come up with and thanks Natural Born Styler for another great challenge!