The Historians #27: Turkish Harem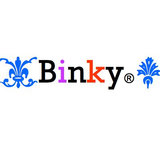 Congratulations UnderWonder on winning the 19th Century Russia challenge! It was not an easy one that you won, and you so deserve it because you are so talented and such a fantastic addition to this site. Happy for your win, may this be the first of many in this group. :)

This week's challenge is also not an easy one, I love it. It forces me to be even more creative, I swear this site is making me smarter everyday. ;) Soooo.... Turkish Harem! Well I figured the term "harem pants" must come from somewhere, so I decided to use harem pants here, and luckily I have this top in my favorites that kinda looks like something one of the ladies in my inspiration picture is wearing. And I'm not so sure who I stole that scarf from but thanks, whoever you are, you made this look complete.

Hope you like what I've come up with and thanks for another great challenge, UnderWonder!