Trendy Trends: Fall 2012 - Suit Up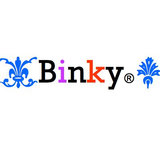 Congratulations HarperLeo on winning the Cozy Sweaters challenge! Your look was absolutely amazing and I'm happy to see that NFashion has chosen you as winner. You so deserve the win babe, and you know what a big fan of yours I am. :) I always love it when you win.

This week's challenge is one of my favorites, I always love the whole masculine-meets-feminine trends. It's always way too hot to rock the suit look here but one day, man, one day... ;) And this challenge is also good for my attempt to clean out my closet because I finally get to use those pants and that jacket... not to mention the shoes and bag too. I can't really rock this look in real life but I definitely would if I could.

Hope you like what I've come up with and thanks HarperLeo for another great challenge!