Artspiration #92: Vincent Van Gogh's Paintings From Arles & Heel Madness #71: Nicholas Kirkwood for Peter Pilotto Printed Sandals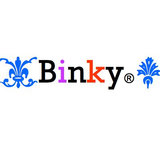 Thank you so much Dolores Haze for picking my look as winner of the Dictators In Pink challenge, I had so much fun with it so to find out that I've won really made my day. :) And congratulations Natural Born Styler on winning the Miu Miu challenge, it looks like you're also on a winning streak. Well-deserved, babe, keep up the great work! Apologies for yet another combo but I'm always behind for some reason. :)

I decided to combine these two challenges together because I thought the shoes from this week's Heel Madness would go great with my look inspired by Van Gogh's "Starry Night Over The Rhône", one of the paintings from his Paintings from Arles collection. And plus, the shoes also went perfectly with the dress I wanted to use for this combo challenge, I stole it from BeautifulNoise yesterday and couldn't wait to use it. Sometimes things just work out that way here.

Hope you like what I've come up with and thanks for another great challenge Natural Born Styler, enjoy this week's Artspiration, everyone!