Garde-Robe: Lovely Fringes & The Women #110: Miley Cyrus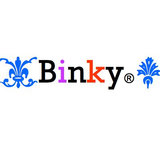 Congratulations NFashion on winning the Brocade challenge and Magda_ooo on winning the Elle Fanning challenge! You both created such amazing looks for the previous challenges, I'm not surprised to see Tanya80 and Agent2278 picking you as winners. Happy for your accomplishments and keep up the great work, ladies. Apologies for yet another combo, but desperate times and all. :)

I decided to combine these two challenges together because I think Miley Cyrus is the celebrity who can rock a lovely fringe look. I'm not a big fan of the trend because it doesn't look good on me, but luckily I am a pathological SS thief so I still have a few fringe items in my favorites... I just stole that clutch earlier from Dowish and I just had to use it now, it's just so perfect.

Hope you like what I've come up with and thanks for another great challenges NFashion and Magda_ooo!