Italian Style #79: Oscar de la Renta Ella Suede-Trimmed Brocade Ankle Boots & Songspiration #144: L.A. Woman by The Doors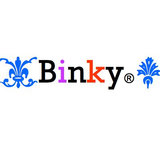 Congratulations Preppy on winning the Emilio Pucci challenge and HarperLeo on winning the Florence and The Machine challenge! You both created such amazing looks for the previous challenges, I'm happy to see that LilyVega and BeautifulNoise have chosen you as winner. Keep up the great work, ladies! Apologies for this last combo of the day but for some unknown reason I'm always so behind when I return here every Monday. Weird, huh? ;)

I decided to combine these two challenges together because well, let's see... those Oscar de la Renta boots are just so cool, I think I can imagine the elusive L.A. Woman Jim Morrison was singing about in the song wearing them, if that makes sense. And in any case, a look inspired by The Doors needs to have those cool boots in it, right? Great choices for this week, by the way, love the boots and LOVE the song. What a classic!

Hope you like what I've come up with and thanks for another great challenges Preppy and HarperLeo!