Multiple Personalities #12: Business Women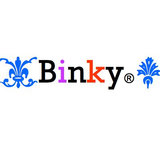 Congratulations Malu82 on winning the Givenchy's Muse challenge! You are so talented and you've won so many challenges in this site, I'm just in awe of your talent and creativity. Happy that Lamazone has chosen you winner.

This week's personality is a great one. When I was a kid I always thought I'd grow up to be a business woman. It wasn't like a dream of mine or anything, I just assumed that that's what I'd be, a business woman wearing sky-high heels and looking busy all the time. Then I grew up and realized three things: no matter how hard I try I can't get used to wearing heels, they just hurt my feet too much, I am extremely terrible in Math, and I really don't want to work in an office. So I'm not cut out to be a business woman after all. :) But this is how I always imagine a business woman should look like and I can clear out my closet at the same time, so this is definitely a great challenge.

Hope you like what I've come up with and thanks Malu82 for another great challenge!