Interpretation #20: Eye Shadow Palette & The Style File #32: Organza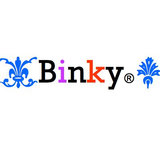 Congratulations Ooilst on winning the Perfume Bottle challenge and Preppy on winning the Skulls challenge! You both created such amazing looks for the previous challenges, I'm happy to see HarperLeo and Julie Cupcake have chosen you winners. Apologies for this combo, but I just want to make sure I'm not too far behind. :)

I decided to combine these two challenges together because I'm loving this purple/violet/lavender-ish eye shadow palette lately and I have the perfect dress for it in organza, so I figured it's a sign for me to combine. How cute is that Jil Sander dress, by the way? I've been itching to use it and now I finally can, thanks to this combo.

Hope you like what I've come up with and thanks Ooilst and Preppy for another great challenges!