Eleda's 100th Look "Masquerade Party"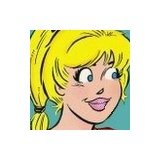 Congratulations on reaching your 100th look! I've enjoyed the first 100, and I'm looking forward to many more. Thank you for throwing such a fun party-- this is one of my favorites already! I've recently become addicted to Amsale ball gowns, and I'm thrilled to have somewhere to wear this beauty.

There is something about masks that I find fascinating, but a bit terrifying. I hope you don't mind, but I brought along my own fainting couch for all the swooning I will be doing. My inspiration for this look is a combination of Labyrinth and Phantom of the Opera.

The flowers are for you.