ICILAD #93: Michael Van Der Ham Embellished Patchwork Dress & My Style Icon #33: Kelly Osbourne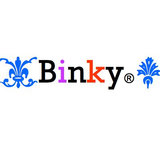 Congratulations Magda_ooo on winning the Alexander Wang challenge and Lanzascoloradas on winning the Emma Stone challenge! You both created such amazing looks for the previous challenges, I'm happy to see Preppy and Anncaye have chosen you winners. Apologies for yet another combo, I really try but there are just way too many challenges this week. ;)

I decided to combine these two challenges together because I don't know, I saw that Michael Van Der Ham dress and I thought Kelly Osbourne would totally wear that. I love how her style evolves as she gets older, she used to be totally punk chic and now she's a lot more refined, she's even a fashion critic now. Gotta say, those Osbourne kids mature really well, can't believe I'm actually gonna say this, but, Ozzy Osbourne is a pretty good parent after all! :) Who knew, right?

Anyway, hope you like what I've come up with and thanks for another great challenges Magda_ooo and Lanzascoloradas!