Palettespiration #105: Tokyo & Print Ad #97: Emporio Armani Fall 2012 Campaign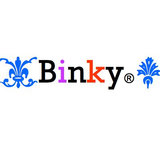 Thank you so much Pnklmnade and Ooilst for picking me as winner of the Ocean and Givenchy challenges. :) I'm so honored to be given the chance to set quite a few challenges this week, this is exciting! Just so you all know, I'm only creative because I learn from each and every one of you. So thanks again. :) Apologies for yet another combo but whoa, there really are so many challenges this week, we are a very productive bunch!

I decided to combine these two challenges together because well, they're both mine and I've been totally Japan crazy these past couple of weeks for a few reasons: 1. I've been reading a lot of novels by Japanese authors recently 2. I've been eating a lot of Japanese food recently as well, and 3. I just found the best sushi place in Jakarta with a really cute Japanese chef. ;) So of course these two challenges are both Japanese-themed and of course I'm going to combine them to save time. I am after all the Combo Queen. LOL

Anyhoo, hope you like what I've come up with and enjoy this week's Palettespiration and Print Ad everyone!