Modern Makeover #114: Vivian Ward (Pretty Woman) & The Little Black Dress #92: D&G Strapless Ruffle Dress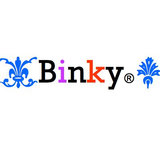 Congratulations Isabel89 on winning the Glinda The Good Witch challenge! Your look was absolutely amazing, I fell in love with it the second I saw it and I knew I wanted to pick you as winner. You deserve it babe. And also congratulations Cicamaca on winning the McQ by Alexander McQueen challenge! You're also really talented and I'm happy to see BeautifulNoise has chosen you winner. Apologies for yet another combo, but there it is, I can't escape this. :)

I decided to combine these two challenges together because I think a modern day Vivian Ward will definitely wear a strapless ruffly LBD, that would very much be her style. ;) I love that movie by the way, it's in no way realistic (have you ever seen a hooker who looks like Julia Roberts? Come ON.) but that's why it's so much fun. It's fairy tale with a little sass and Julia Roberts was so great as Vivian Ward. Maybe I should watch this movie again. It's been a while.

Anyway, hope you like what I've come up with and thanks for another great challenges Isabel89 and Cicamaca!