The Historians #28: Empire Silhouette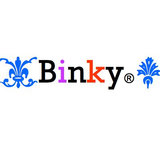 Congratulations Malu82 on winning the Turkish Harem challenge! That was not an easy one, and the fact that UnderWonder has chosen you winner proves how talented you are. I'm so happy for you, keep up the good work and keep on winning in this site. :)

This week's challenge is so interesting and not that easy to do as well. :) Empire silhouette, wow, this takes me back to all those movies based on Jane Austen novels. I remember particularly the costumes in Pride and Prejudice were mostly in empire silhouette. So my look is pretty much inspired by that Joe Wright movie, and luckily I found the perfect dress for this challenge too. Love when that happens. It's not always the easiest, finding items for the challenges in this group.

Anyway, hope you like what I've come up with and thanks for another great challenge, Malu82!