Skirt Flirt #11: Dion Lee Laceration Twist-Front Wool-Cape Pencil Skirt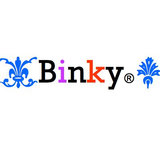 Congratulations LilyVega on winning the Donna Karan challenge! You are so talented and your stylebook is so incredible, I'm not surprised to see Malu82 has chosen you as winner. Happy for you and I hope you get to win way more often in this site. And this is your second win in just a short time too, I'm in awe of you, girl. :)

This week's skirt is so gorgeous, I love the color too, so bright and fun. I wish I were the kind of girl who can pull off pencil skirts, but I'm just not sophisticated enough for them. :) I decided to do a little closet cleanout with this challenge and use the items that have been in my favorites for a while but I never got the chance to use for some reason. I quite like the result, I'd definitely wear this (assuming I can pull it off, of course).

Hope you like what I've come up with and thanks LilyVega for another great challenge!